Welcome, all intrepid travelers. For those who navigated to this space with some sense of purpose and understanding, we hope you like what you see and come back often. For the rest of you, well maybe you were meant to be here all along. What we want to do on these pages is pretty simple. In one way or another we're all storytellers, and that's what we plan to do – we get to share the incredible story of Ken Kesey, his friends, and their bus. It's one of our favorite stories. Along the way we are going to ask for your help, because we're all in this together and sometimes a little help from our friends is just what we need to get by. And just as some of you may have come here with a purpose, we too have a reason for doing all of this – for reaching out, for telling tales, and for doing everything we can to leave a legible roadmap for everyone who gets here after we are gone.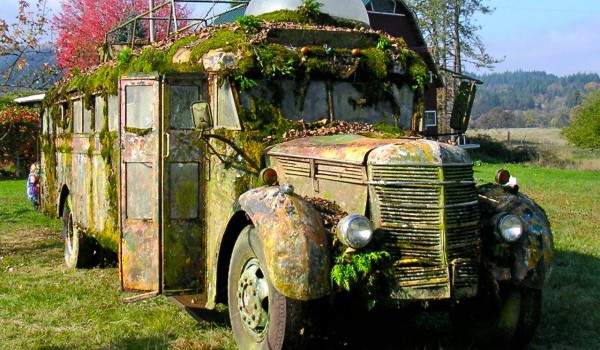 Simply stated, we are here to save Furthur. This licensed and registered non-profit organization – begun and supported by Ken's family – is dedicated to preserving, protecting, restoring and caring for a cultural icon of the 1960s. She began her life as a workhorse, a 1939 International Harvester school bus. Twenty-four years later she was given a fresh coat of paint (to put it mildly) and driven from coast to coast, carrying a new kind of student, a new kind of teacher, and a designed inability to distinguish one from the other.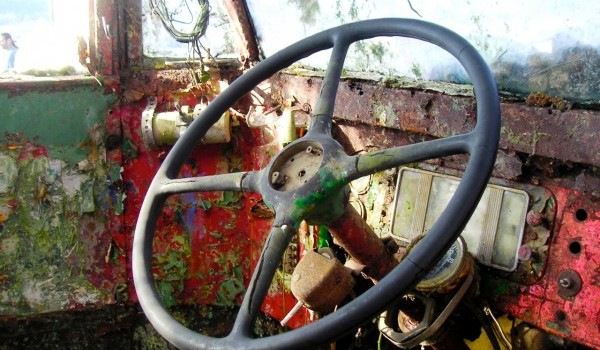 Next year will mark the golden anniversary of that magic trip, and all of us at Furthur Down the Road are committed to preventing the disintegration and ultimate loss of that wonderful old bus. In the coming weeks and months, we will devote this space to the stories we hope will encourage each of you to get involved in this effort. You'll notice other tabs across the top of the page that will describe those efforts in more detail and it is our hope you'll each take a moment to explore the site and help us reach our goal.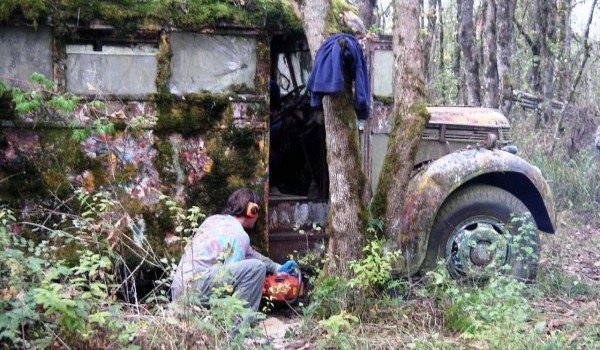 Here, we will do our best to lift the shade of the past and learn as much as we can about the players in this often unbelievable show. Their stories are as colorful as Furthur itself. For many of us, the connection we feel to all of this is that of a kindred spirit; for some of us it may have come wrapped inside the psychedelic dust jacket of Tom Wolfe's "The Electric Kool-Aid Acid Test." For others, perhaps it was discovering the joyful community of like-minded souls that followed the Grateful Dead from city to city in buses all their own. Considering the still-thriving "jamband" music scene and the recent proliferation and success of summer music festivals like Bonnaroo and Lock'n, there can be little doubt the spirit of Furthur remains alive and well, woven deep into the fabric of the flags we choose to fly.
Imagine how much the energy of inspired gatherings such as these would be amplified by the sheer presence of a shining talisman as strong as this incredible bus.